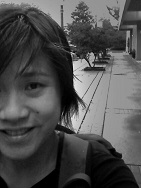 I'm an assistant professor at the Graduate School of Public and International Affairs (GSPIA) at the University of Pittsburgh with a secondary appointment at the Department of Economics. I received my PhD in Social Science at the California Institute of Technology (Caltech) in 2010. Before Caltech I was a computer scientist at Adobe Systems, working on the PDF file technology.

My training comes from mathematical social science (experiments, theoretical models), however, the research I do is motivated by practical problems faced by organizations delivering human /social services. My work can be divided into three areas: altruism, information aggregation, and policy experiments in the social services sector.

The first area, altruism, investigates the psychology behind voluntary contribution of money and labor. My work in this area explores reputation concerns and more recently, religious motivations. The second area asks when and how information dispersed on the ground can be aggregated to assist a higher level decision maker. One of my recent projects ask whether mobile phone usage patterns reveals changes on the ground prior to political violence. The third area delves into behavior of human service clients. Here I have focused on the financial behavior of the working homeless.
Media coverage of research: