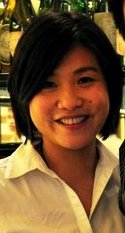 I'm an assistant professor at the Graduate School of Public and International Affairs (GSPIA) at the University of Pittsburgh with a secondary appointment at the Department of Economics. I received my PhD in Economics at Caltech in 2010. Before Caltech I was a computer scientist at Adobe Systems. Here's a link to my CV.
I am interested in understanding our motivation to do what we feel is 'the right thing' in the face of uncertainty. In my research this inquiry has taken many different forms. For example, when do volunteers persist with their tasks despite of boredom? Can we incentivize homeless individuals to save for housing? How do donors give money when they are unsure about how they will be judged? Do workers put in effort when there are threats of layoffs? My papers often use a theoretical framework to combine lab experiments and field experiments with the nonprofit and social services sector.
Here are some articles about our experiments on savings incentives at homeless shelters: link 1, link 2, link 3, and on gender differences in conformity: link 1, link 2.
In Fall 2014 I will be teaching Microeconomics, Game Theory and Behavioral Economics, and Quantitative Methods II. To see some of our students' creative application of theory to case studies, click here. I will be on full time research in Spring 2014.