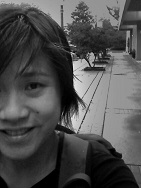 I'm an Associate Professor of Economics at the Graduate School of Public and International Affairs (GSPIA) at the University of Pittsburgh with appointments at the Intelligent Systems Program at the School of Computing and Information and the Department of Economics at Arts & Sciences.
I founded and direct the Center for Analytical Approaches to Social Innovation (CAASI). Projects currently managed within CAASI includes Pitt Smart Living Human Behavior Laboratory (video) with SCI (NSF #1739413), the Heinz Endowments funded Pitt Wage Study (School of Social Work, SEIU), and an RCT on service utilization among the previously incarcerated with TAMU Econ (funded by the Rapoport Foundation). We also recently started the Tipped Worker study (Pitt Law, Katz, SSW, WSU, and Restaurant Opportunity Center).
I received my PhD in Social Science at the California Institute of Technology in 2010. Before Caltech I was a computer scientist at Adobe Systems, working on the PDF file technology. As an experimental economist in a school of public affairs, I bridge academic research and the day-to-day challenges facing those who provide services to vulnerable populations. My research focuses on 1) the supply of donated funds and labor (prosocial behavior), 2) the ability for decision makers to aggregate mission-critical information, and 3) the behavior of the population targeted for service. I believe that solutions to real world problems transcend disciplinary boundaries to touch upon universal human motivations. This belief has translated into interdisciplinary collaboration with political science, social work, and computer science as well as experiments in the US, India, China, Indonesia, United Arab Emirates, and Afghanistan. Many of my kindred spirits are in the interdisciplinary, multi-institution Mechanism Design for Social Good (MD4SG) research group, which I am a part of.
CV
Twitter
Google Scholar
The 2020 NSF / CEME Decentralization Conference on
Mechanism Design for Vulnerable Populations
has been postponed to 2021 due to COVID-19.
See CAASI conference website for updates.
Stuff I started at GSPIA: